DURABLE, FUNCTIONAL AND SUSTAINABLE OBJECTS WITH A SOUL
WE WANT TO CREATE OBJECTS THAT YOU CAN IDENTIFY WITH
Málaga, 1988, cuatro de la tarde de un día cualquiera. Todos duermen. El bullicio habitual que baña esta casa plagada de adolescentes ahora descansa. Tan sólo quedan en movimiento esas partículas de polvo que bailan ingrávidas a la luz de un rayo de sol que entra por la puerta del patio. Despacio, suavemente, sin dejar claro un recorrido más allá que el de la luz...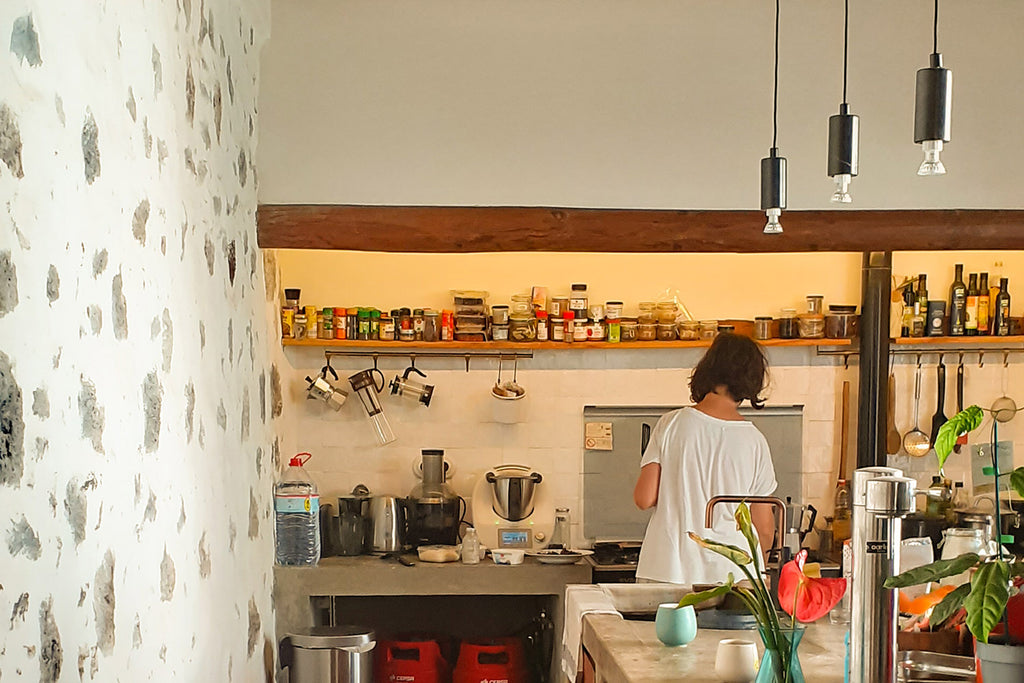 Creo que sólo se conoce de verdad a una persona cuando se convive con ella. Su espíritu y energía se manifiestan mucho más en la forma de moverse por el espacio y relacionarse con los objetos, que en lo que pueda decir o pensar a lo largo de toda su vida. Patri, Cris y yo compartimos piso hace ya 17 años. Durante ese tiempo fuimos...
What do they say about us?
It is always a pleasure to commission a piece from Fran and Ángela. Because they have always advised me and made me part of the creative process. So every piece I have at home has a story and a lot of personality.
Gabriel Tineo
Bespoke orders
My Webley bag couldn't be nicer!!!: simple, elegant and...functional...what more could you ask for?
María Vargas
Bolso Webley
A perfect bag for any season. From the moment I received it, it has become an essential for me. The materials and its shape make it an elegant and very natural bag.
María Palmero
Nerja M
I bought a super original lamp that everyone loves. My experience has been 10 out of 10 in everything, they sent it to Madrid very quickly, Angela made everything easy for me from the first moment.
Inma Pérez de la Cruz
Gem lamp
Design, quality materials, almost sickly attention to detail, dedicated and personal attention... a real pleasure and honour to have work from Taller Piccolo.
David Fernández
Bespoke orders
I've been dreaming of owning a Webley bag for a long time. Now that I have it, I couldn't be happier. Besides the design, I love the tones of the wood with the leather, the finish is beautiful and delicate. It is very comfortable and practical.
Ángela Gómez
Webley bag
A bag that is feminine and robust at the same time. A masterful combination that is perfectly suited to today's woman. Soft tones and straight shapes, delicate and strong at the same time, with a perfect finish and a very personal style. It transmits serenity and elegance. A bag, without a doubt, for life. Ideal for special occasions. Congratulations on your work!
Marta Fernández
Hejduk box bag
We loved the design of the furniture when we saw it on Taller Piccolo's Instagram. We had a fluid communication to specify the measurements and personalised characteristics, and within the agreed timeframe we received it at home in perfect condition and we loved it! The furniture has a perfect finish and a beautiful design. And in Taller Piccolo, besides being artists, they are very professional and good people. Recommended!
Begoña Arostegui
Beach House shoe rack furniture