Get started in carpentry techniques to build your own armchair by combining materials and learn how to use tools such as the hand router.
Throughout the units, you will learn how to design and build an armchair and discover the secrets of working with wood and leather. You will become familiar with the operation of the milling machine and, upon completion, you will be able to create a unique piece of furniture with your own hands.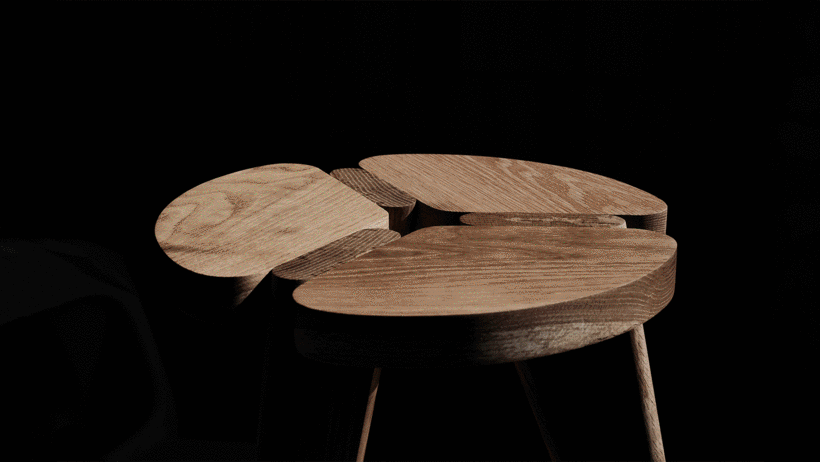 What will you learn on this online course?
You'll start by getting to know us better, we'll tell you what led us to move from architecture to handcrafted woodwork, and we'll show you our main influences.

You will then go through the materials you will use during the course. You will study the characteristics of different types of wood and leather and learn how to work them. You will also see the importance of designing from a basic concept and discover the concepts of structure and function. You will then understand the design of the seat on which your final project will be based and make your first sketches.

In the third unit, you will start building your armchair. You will create the guiding rules for working with the milling machine and analyse the different types of machining that your furniture includes. Once all the pieces are ready, finish each of them and carry out the assembly.

Here are a few tips on sanding and oiling the frame of your armchair. You will then work with the leather or textile chosen to create the seat and backrest.

To close the course, we will talk to you about the endless possibilities offered by the techniques you have learned and explain how to make your handcrafted carpentry work known to the world.
What is the course project?
You will design and build an armchair combining wood and leather or textile.

Who is this online course for?

Anyone who wants to discover handcrafted furniture making, either as a hobby or to complement their knowledge of design or carpentry.


Requirements and materials

No prior knowledge is required to undertake the course, although some basic carpentry skills will be helpful.

These are some of the most important materials:

- wooden board and dowels
- eather straps, cotton ribbons or cowhide collars
- screws and electric screwdriver
- hand sanding and sanding machine
- die, sergeants and calibre
- milling machine and milling cutter


(from 20 October to 20 November using the code
TALLERPICCOLO-PROMO
tienes un
15% discount
)
Or if you prefer to learn more about our work: