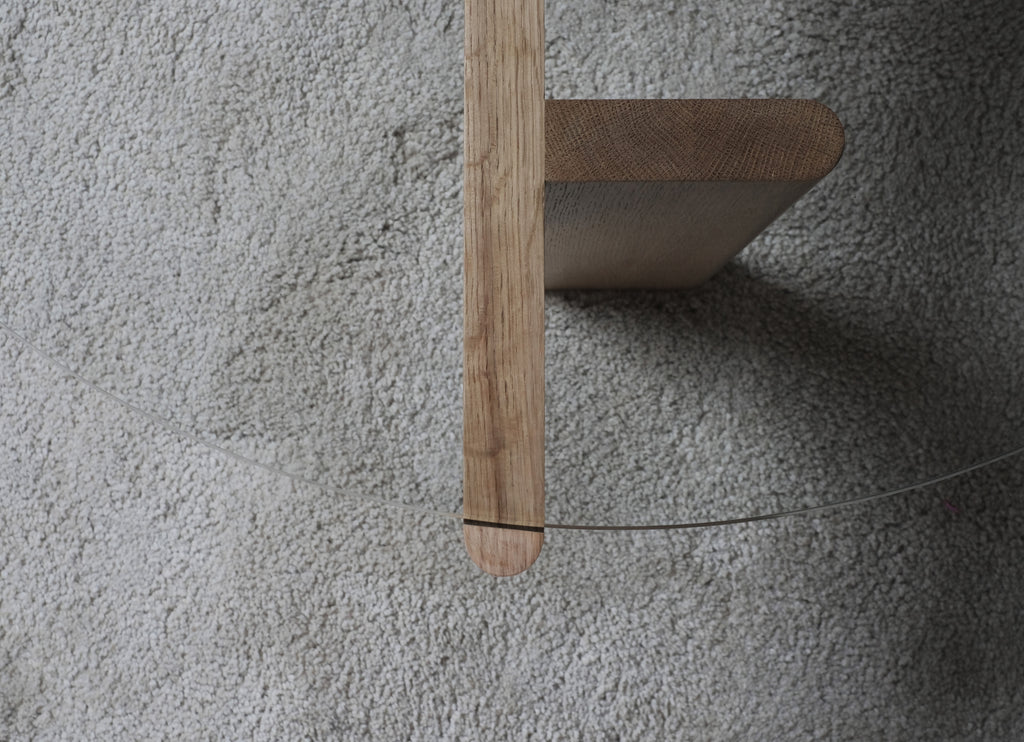 Testa coffee table
€820,00
Concept:
Through its solid shapes this design seeks to convey a stone-like, sculptural air. The multiple orientations of its structural elements create planes in which the wood has different tones depending on how the light falls. It connects directly with the Brutalist architecture that emerged in the 1950s.
Characteristics:

Structure made up of three beams arranged in a helix, which connects to three legs and supports a glass top. The glass is held in place by the structure itself.
Materials:
Structure available in two types of wood:
Premium solid American oak with an oil finish.
Premium solid European ash with a colourless ultra-matt varnish in a natural finish.
The glass top is 8 mm thick.

Size:

Height: 38 cm.
Diameter: Between 70 and 85 cm. Let us know the size you need when placing your order.
Options for use:

This is a coffee table designed for a living room. Its strong lines will add character to the space around it.
Manufacturing and delivery time:
10 days once the order is confirmed.
Details:
* This product is limited edition and bears a serial number.

* Designed and handcrafted in our workshop in Malaga, Spain.