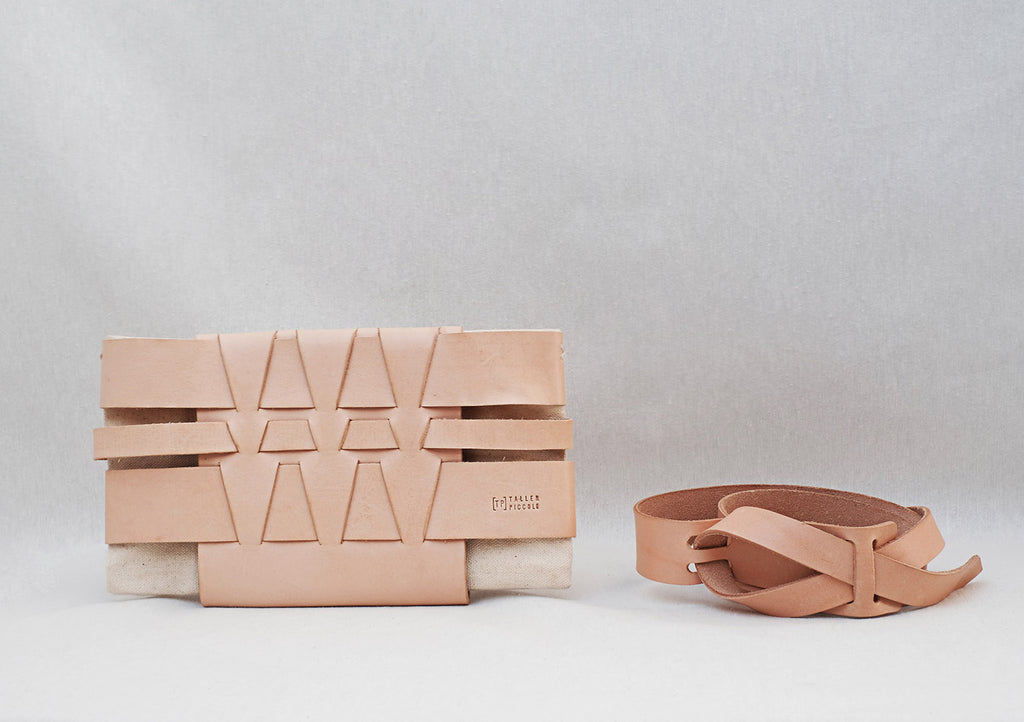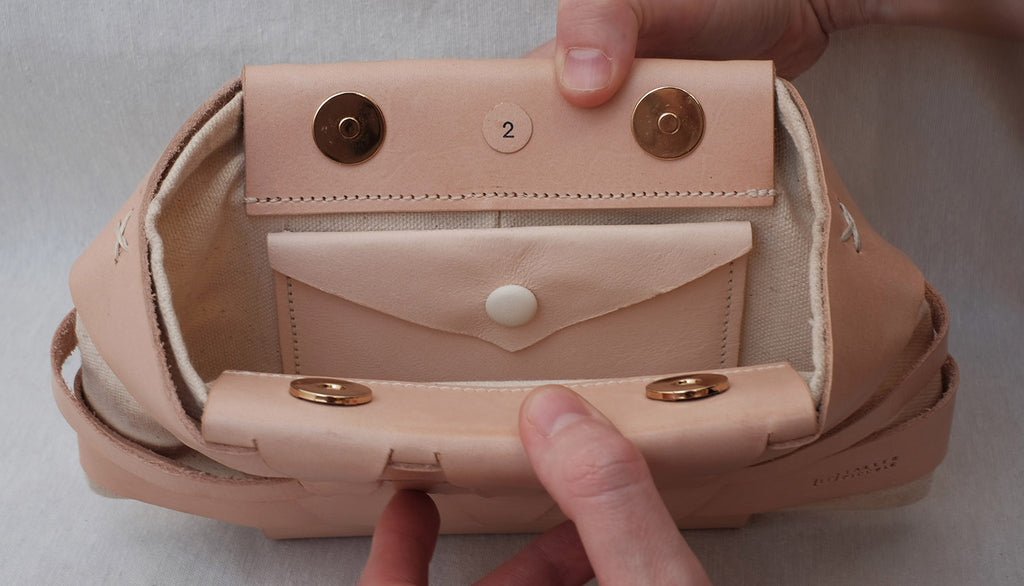 Nerja S hazelnut
€195,00
Concept:

The Nerja handbag line is inspired by the primitive, the essential and the structural. They are a reflection on the usual predominance of technique over material in the construction of an object. On the enduring, tradition and how handmade production techniques can overcome geographical barriers.


Features:

This small bag is to store the essentials. It consists of a braided leather structure that holds and guards a canvas bag. The bag has a purse pocket and card holder. It has a removable belt without buckle, which fastens knotted on itself.


Materials:

Structure in premium leather: vegetable and national origin tanned in hazelnut colour. . Burnished bag with hand-dyed edges of the central part using water- based paints. Interior made of 100% cotton canvas in bone colour with details and purse in young cow's leather hazelnut vegetable tanned color. Belt of first-class beef of national origin tanned to the vegetable without lining in the back, with buttonholes to fasten knotted on itself. Nickel-free gold magnet clasps.

Color: hazelnut.


Size:

Dimension: 23cm (width) x 13,5 cm (height) x 3 cm (depth)

Inner capacity: 21 cm (width) x 13 cm (height) x 2 cm (depth)

Options for use:

Option 1: you can use it as a fanny pack.
Option 2: You can wear it as a shoulder strap.
Option 3: You can remove the belt and use it as a handbag.
Option 4: You can also wear only the belt.

Details:

* The vegetable tanning leather has an open pore. It can be periodically hydrated, getting it to age naturally and being more durable. Likewise, this quality will make it darken with the passage of time and exposure to the sun, creating a patina of its own.

* Being tanned leather to the vegetable that has been wet during the modelling process, it is evidenced in a more forceful way small scars, stretch marks and natural folds of the leather that gives a unique character to each bag.

* We believe that we should make the most of the resources and the leather we use has undergone natural tanning processes, not chrome, for this reason it may present small variations in its colour and grain or traces of marks of the leather that will appear as a subtle pattern, bringing to each bag a unique character.

*As the manufacturing process is entirely handmade, the overall geometry is not perfect.

* This piece is limited edition and bears a serial number.

* Designed and handmade one by one in our studio-workshop located in Málaga, Spain.